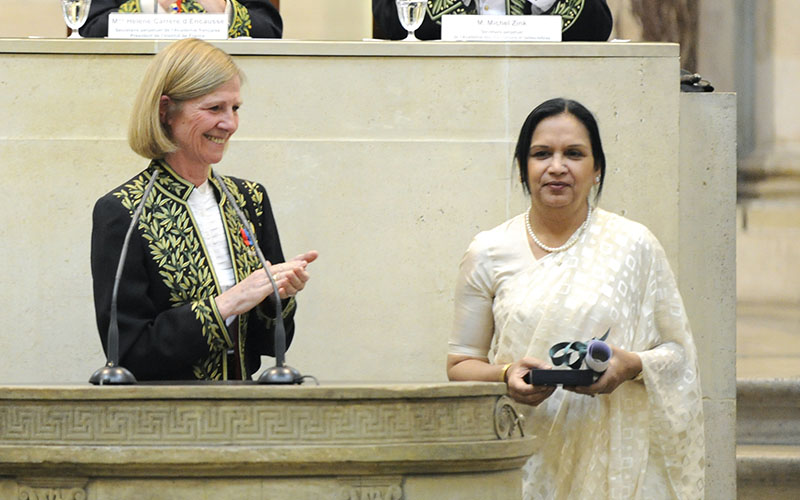 Dr. Firdausi Qadri, Centre for Vaccine Sciences diseases', ICDDR, B in Dhaka, Bangladesh
Dr. Qadri seeks to understand and compare the immune responses induced by different vaccines against enteric diseases. It is based on three particular types of diseases: Vibrio cholerae, ETEC and Salmonella enterica.
The challenge is to improve medical and material prevention and accelerate the detection of these diseases in developing countries. After a field study conducted on children aged one year and more in an urban area of Bangladesh at high risk, an hypo-immune response to vaccine was observed for young children. The causes of this low response are related to nutritional factors that impact on health and immune responses.
Today, the challenges of research focus on new antigens that could stimulate protection, as well as new immunization strategies. This area of intervention is essential to public health in developing countries, where every year 200,000 to 300,000 children die of ETEC and 100,000 of cholera.
Dr. Firdausi Qadri, Director, Centre for Vaccine Sciences (CVS), International Centre for Diarrhoeal Disease and Research, Bangladesh (icddr,b)