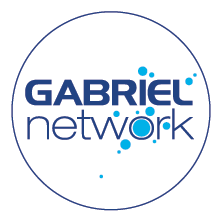 The GABRIEL network includes almost 20 laboratories and institutions working in 15 countries worldwide.
The GABRIEL network is coordinated by the Medical and Scientific Department at the Mérieux Foundation and brings together Rodolphe Mérieux Laboratories, local reference laboratories and institutions from academic research, hospitals, and universities in developing countries. It is also open to partnerships with diagnostic firms and aims to integrate new laboratories over time.
Dr. Marilda Siqueira, Researcher at the Oswaldo Cruz Foundation (Fiocruz), Head of the Respiratory Virus Laboratory, National Influenza Center, Rio de Janeiro, Brazil
The power of a research network 
With more than 70 scientists working across the globe, the GABRIEL network aims to promote the exchange of information, experience and skills to help establish surveillance programmes, clinical research and epidemiological studies that improve the diagnosis, prevention and treatment of infectious diseases.
The various research projects developed and coordinated within the network mostly concern acute respiratory infections (pneumonia, flu), tuberculosis and a "One Health" approach to antimicrobial resistance.
More than 700 scientific articles have been published in peer-reviewed journals by researchers in the GABRIEL network since 2008.
A triple objective
The GABRIEL network has three objectives:
To publish and share the expertise, tools, and knowledge required for advanced applied research in emerging countries, particularly in the field of pathogenic agent identification and monitoring;
To conduct international, collaborative epidemiological studies in conjunction with people working in local healthcare and biomedical research and/or private partners;
To help improve public health policies by introducing surveillance studies and generating reliable and accurate epidemiological data.
Support for laboratories
The GABRIEL network has enabled several training modules to be organised for laboratory personnel, academic research teams and healthcare professionals.
These training sessions cover topics such as molecular immunology, molecular biology, recombinant proteins, molecular tests and the use of a biosafety level 3 laboratory.
50 sessions have been organised to train 700 scientists. These sessions are organised mainly in Bangladesh, Cambodia, China, France, Georgia, Ghana, Haiti, Laos, Lebanon, Madagascar and Mali.
Four e-learning training modules are also available on the GABRIEL network's website. They cover molecular biology, epidemiology, clinical research and the diagnosis of tuberculosis.
The GABRIEL network also supports member laboratories in fulfilling the international requirements for attaining ISO15189 certification.  This is part of a quality initiative launched by the Mérieux Foundation in 2014.
Governance
The GABRIEL network is led by the Medical and Scientific Department at the Mérieux Foundation in Lyon, which plays a supporting and coordinating role in research activities.
A Steering Committee, chaired by Professor Jean-William Pape, Director of the GHESKIO Centres in Haiti, supervises the implementation of activities.
GABRIEL: 20 members in 15 countries
Bangladesh: Bangladesh Institute of Tropical and Infectious Diseases (BITID)
Bangladesh: Institute for developing Science and Health initiatives
Bangladesh: International Centre for Diarrheal Disease Research, Bangladesh
Brazil: Institute of Tropical Medicine of the University of Sao Paulo (IMT-SP)
Brazil: Instituto Oswaldo Cruz
Brazil: Laboratório Nacional de Computação Científica
Cambodia:  Faculty of Health Sciences in Phnom Penh (Rodolphe Mérieux Laboratory)
Cameroon: Centre Pasteur du Cameroun
China: Institute of Biology at the Chinese Academy of Medical Sciences (Christophe Mérieux Laboratory)
France: Mérieux Foundation
Georgia: National Centre for Tuberculosis and Lung Disease
Haiti: GHESKIO centres (Rodolphe Mérieux Laboratory)
India: King George's Medical University
Laos: Ministry of Health (Rodolphe Mérieux Laboratory)
Lebanon: Saint Joseph University (Rodolphe Mérieux Laboratory)
Lebanon: Lebanese University of Tripoli
Madagascar: University of Antananarivo (Rodolphe Mérieux Laboratory)
Mali: Charles Mérieux Centre for Infectious Diseases (Rodolphe Mérieux Laboratory)
Paraguay: National University of Asunción
Ukraine: Zaporizhzhia State Medical University