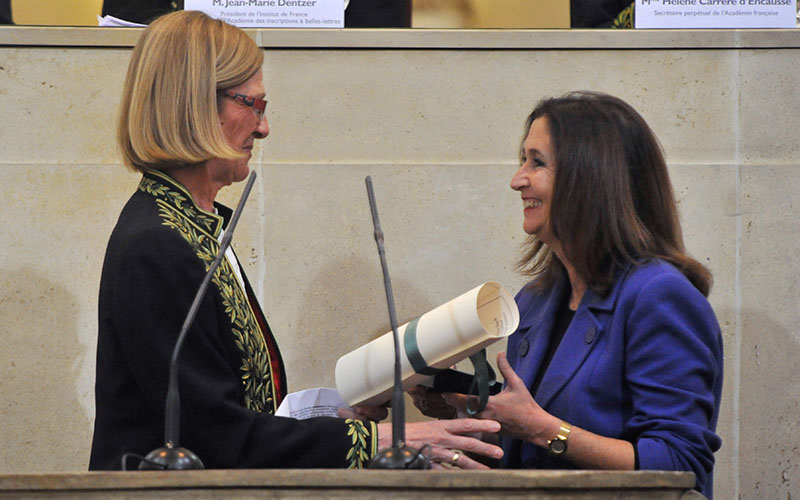 Dr. Valérie Mizrahi, Director of the Institute of Infectious Disease and Molecular Medicine and professor at the University of Cape Town
Dr. Mizrahi received the prize in recognition of her research on tuberculosis, the leading cause of death from infectious disease worldwide.
Dr. Mizrahi focuses on aspects of the biology of the bacterium involved in resistance to tuberculosis drugs and is also working to develop new drugs to halt this resistance.
The Christophe Mérieux Prize also recognized Dr. Mizrahi's commitment to developing tuberculosis research in Africa.
Her laboratory is the main training and research center in Africa and hosts hundreds of researchers and recent graduates from around the world.
"The greatest honor for me is that the award committee recognized my commitment to, and passion for, developing people. I think of all of the young scientists I have trained and dedicate this award to them."
Dr. Valérie Mizrahi