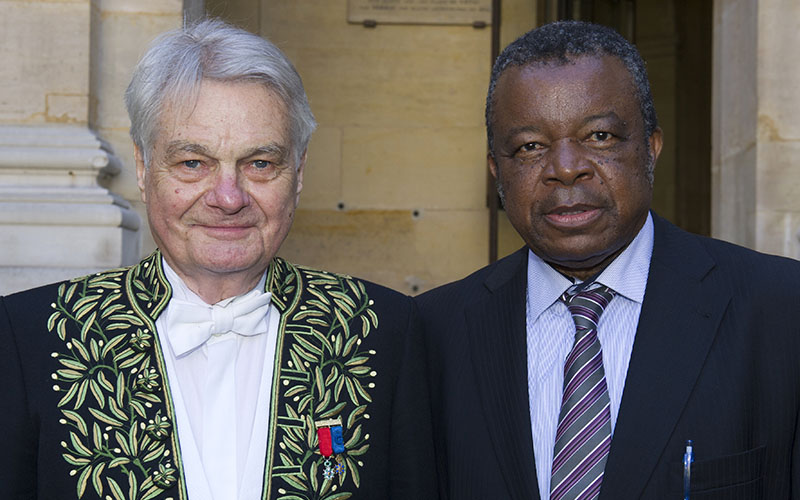 Dr. Jean-Jacques Muyumbe Tamfum
Dr. Muyembe was the first researcher to travel to the first outbreak of Ebola in 1976 in the Democratic Republic of Congo (DRC), the country which has experienced the greatest number of Ebola virus disease epidemics.
Throughout his career, Dr. Muyembe has brought innovation to the management and treatment of Ebola virus disease. After contributing to the discovery of the virus, his research has spanned the clinical, epidemiological and virological aspects of the disease. He established Ebola control measures which are used today to manage epidemics. His experiments with blood transfusions from recovering Ebola patients are the basis for an anti-Ebola serotherapy that is under development.
Jean-Jacques Muyembe Tamfum is professor of Microbiology at the Université Kinshasha Medical School, director of the National Institute of Biomedical Research (INRB) and a scientific advisor to the WHO.