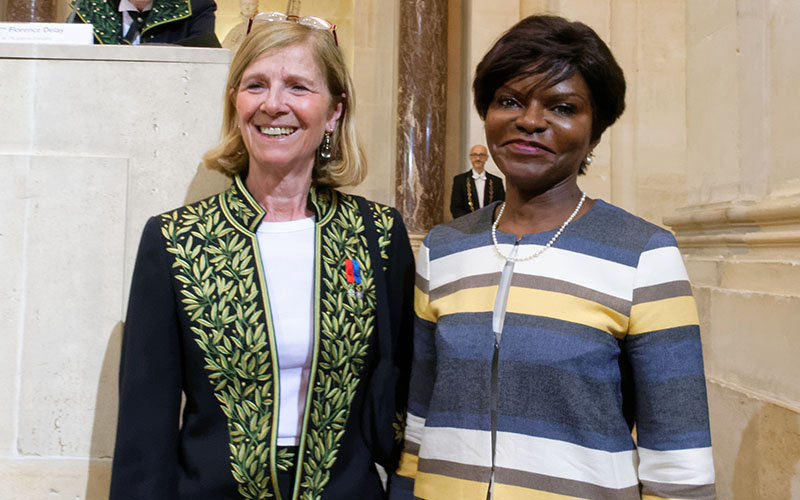 Professor Francine Ntoumi of the Faculty of Science and Engineering of Brazzaville (Congo)
Francine Ntoumi studied in France where she obtained a Ph.D in Science at the Pierre and Marie Curie University. She began her career in malaria research (immunology and molecular epidemiology) at the Institut Pasteur in Paris and pursued it in different countries (Gabon, Germany and the Congo). She has also held posts in international organizations in the Netherlands and in Tanzania where she was the first African leader of the Multilateral Initiative on Malaria (MIM).
Actively involved in the strengthening of health research capacities in Africa, she coordinates the CANTAM project (Central Africa Network on Tuberculosis, HIV/AIDS and Malaria) and she is head of the first molecular biology laboratory of the Marien N'Gouabi University (Brazzaville) that she founded with the help of the Congolese Fondation for Medical Research of which she is Chief Executive.
In 2012, in the Congo, Francine Ntoumi launched the first Congolese research program into plasmodial infection in pregnancy, assessing the impact of intermittent preventative treatment with sulfadoxine-pyrimethamine (SP) and conducting surveillance studies for resistance of plasmodial strains to anti-malarial drugs.