Mérieux Foundation & University of Geneva co-organized event
24th Advanced Course of Vaccinology (ADVAC)
Context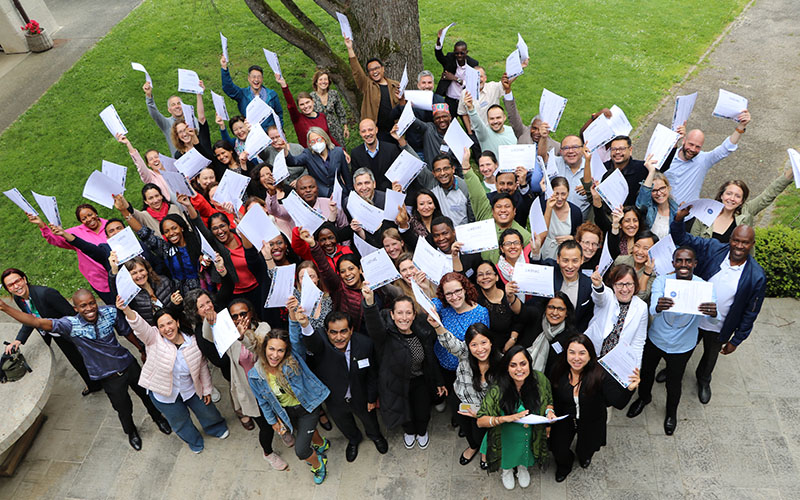 In 2023, ADVAC brought together 74 participants from 41 countries to learn about the challenges of immunization
The ADVAC course, co-organized by the Mérieux Foundation and the University of Geneva, is an intensive training program in vaccinology dedicated to local, national, and international decision-makers from academia, industry, government and non-governmental organizations, working in all fields related to vaccines and immunization. The course aims to facilitate critical decision-making in vaccinology by providing participants with a 360° view of the field from immunology to vaccine development and clinical trials, while addressing the social, economic, political, and ethical issues related to vaccination.
ADVAC aims to strengthen participants' scientific background and knowledge in the fields of vaccinology beyond their current expertise, by describing the multiple aspects of vaccinology and allowing them to explore new technologies so that they have a more comprehensive and holistic approach. The aim is to provide a skill set that will enable them to develop their leadership in vaccinology.
ADVAC also represents a unique networking opportunity in which participants can establish valuable and sustainable professional relationships. These networks can then serve as platforms where professional problems and challenges can be shared, and solutions identified.
More than 80 world-renowned speakers contribute to the success of the course by delivering lots of lectures followed by open discussions, group work, workshops, case studies and debates.
For this 24th edition again, from the many applications received, only 75 will be selected for participants from all over the world.
Regular adjustments are made to the course program to maintain a high level of interactivity and, as every year, the award of European training credits has been requested from the European Accreditation Council for Continuing Medical Education (EACCME).
Fellowships covering the course fees will be available for several participants selected according to predefined criteria. At the end of the course, participants join an active network of more than 1400 alumni to continue exchanging vaccinology issues at the international level.