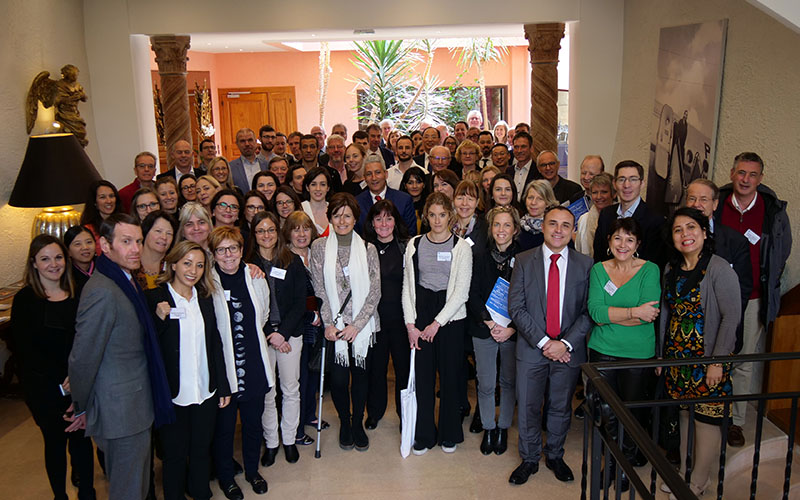 By fostering exchange between experts, this symposium provides an opportunity to discuss the need for new and harmonized tools to assess nutrition efficiency and safety in children. During this edition, participants will look at infant and childhood nutrition, as well as the challenges and unmet needs in both low- and middle-income countries and industrialized countries.
Three main themes will be discussed:
Growth and metabolism: the early impact of food on children's growth and metabolism and how to prevent malnutrition and metabolic diseases;
Immunity, allergy and infections: immune status and susceptibility to allergy and infections. Role of diet and specific ingredient strategies;
Diet and behavior: links between diet, microbiota and behavioral changes: preclinical, clinical and epidemiological studies
Protecting health and combatting disease can be achieved through improved nutrition, innovation and increased dialogue between different experts.
About Better Foods for Better Health
Better Foods for Better Health aims to support a global and regional regulatory framework to foster and anticipate innovation in food in a responsible and efficient manner.
This year's edition of Better Foods for Better Health Symposium is the sixth of a series of symposia held once every two years at Les Pensières Center for Global Health, dedicated to sharing the latest scientific developments in nutrition in both developed and developing countries, by bringing together scientists, industry players and public policy makers.
Better nutrition worldwide and the challenge of food safety are issues addressed by the Mérieux Foundation as part of a global health approach, comprising health, nutrition and education. The relevance of this approach is underscored by the increasing recognition of good nutrition as an essential aspect of public health.
Find out more about Better Foods for Better Health 
About Mérieux NutriSciences
As part of Institut Mérieux, Mérieux NutriSciences is dedicated to protecting consumers' health throughout the world, by delivering a wide range of test and consultancy services to the food and nutrition industries.