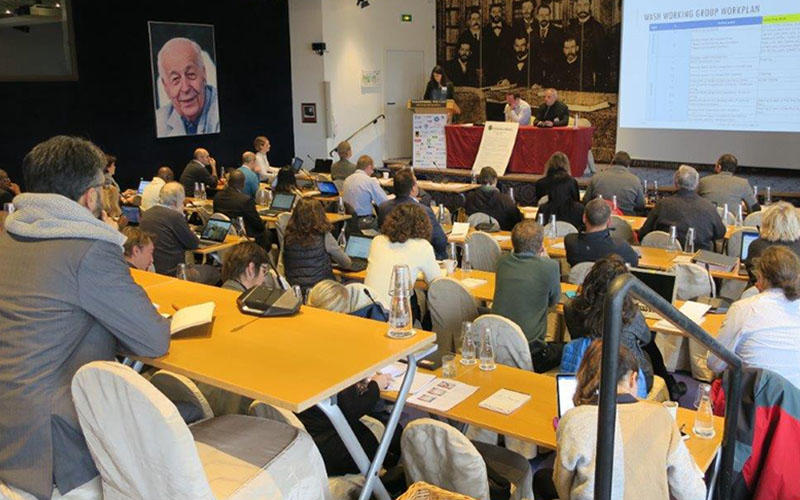 This working group brings together WASH-related GTFCC partner institutions: UNICEF, Médecins sans Frontières, U. S. Centers for Disease Control and Prevention, the World Health Organization, WaterAid, the Bill & Melinda Gates Foundation, and the International Federation of Red Cross and Red Crescent Societies. Representatives of the Ministries of Health of Malawi, Yemen, Zambia and Zanzibar are also present.
These two days will allow participants to provide an update and review progress on cholera hotspot mapping in countries. They will also discuss and agree upon WASH recommendations forinfection prevention and control of cholera in healthcare.
More precisely, the objectives of this meeting are also to map opportunities for engagement of the WASH working group in the implementation of the Ending Cholera Roadmap, discuss priority areas requiring the development of technical guidance, including cross-cutting issues, and identify opportunities for coordination with other GTFCC working groups.
Three other workshops will also be held at Les Pensières in 2018:
Surveillance Task Force, April 16 – 18;
OCV (Use of Oral Cholera Vaccine) Task Force, November 5 – 6;
Case Management Task Force, December 5 – 6.
Find out more about the Global Task Force on Cholera Control
The GTFCC is a diverse network of more than 50 UN and international agencies, academic institutions, and NGOs that supports countries affected by the disease.
This working group takes place in the context of the new GTFCC plan, Ending Cholera: A Global Roadmap to 2030, launched in October 2017. This ambitious new strategy aims to reduce deaths from cholera by 90% by 2030. By implementing the Roadmap, up to 20 affected countries could eliminate cholera by 2030.
The Launch of the Global Roadmap was supported by the Bill and Melinda Gates Foundation, the Mérieux Foundation and WaterAid.