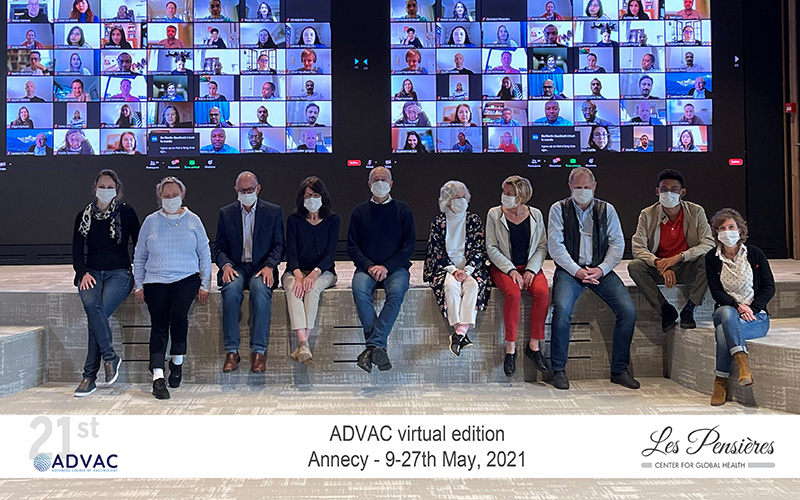 The ADVAC team at Les Pensières Center for Global Health with the online 73 students
For three weeks, 73 participants from 42 countries successfully completed the intensive vaccinology training program organized by the Mérieux Foundation and the University of Geneva. Postponed due to the COVID-19 pandemic, this new edition was placed under the sign of adaptation. The format and content of the course have been entirely redesigned to offer an online version of the program that guarantees interactivity and integrates the COVID-19 themes.
Participants – international decision-makers from academia, industry, government and non-governmental organizations working in the fields of vaccines and immunization – received an overview of the latest advances in vaccinology through lectures, discussions, workshops and debates.
More than 60 world-renowned speakers led these modules, ranging from immunology to vaccine development and clinical trials, while addressing the social, economic, political and ethical issues related to vaccination to improve critical decision-making. This year's course included presentations on the interaction between the immune system and the microbiota, cancer vaccines, COVID-19 vaccines, and the role of the vaccine industries in meeting global needs. Despite the virutal learning format, the course was once again very popular with satisfaction scores above 90%.
At the end of these three weeks rich in exchanges, the 73 participants of the 21st class now join the active network of ADVAC alumni, gathering more than 1100 specialists around the challenges of vaccinology on an international scale.