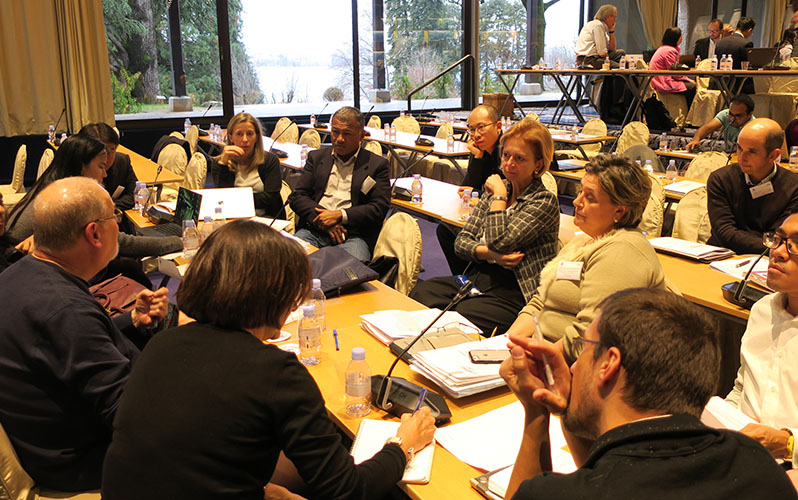 A day-long symposium focused on advances and challenges in flavivirus diagnostics, with the participation of numerous experts in the field. Network members shared their latest research results during sessions on tuberculosis, acute respiratory infections and enteric infections. Activities performed in 2017 for the quality initiative were also presented. The initiative supports member labs in attaining ISO 15189 and ISO 17025 certification.
Tuberculosis and pneumonia working groups
Two working groups, on tuberculosis and on pneumonia, convened during the meeting. The tuberculosis working group discussed a new multi-center research project that will first be conducted in Bangladesh and Lebanon. It aims to validate biomarkers that predict the efficacy of antituberculosis drugs to avoid treatment regimens that are long, insufficient or unnecessary. The longer-term goal is to improve the care of tuberculosis patients and limit the spread of the bacteria within the community.
During the pneumonia working group, two collaborative research projects were presented: one on the impact of pneumococcal conjugate vaccine and the other on acute fever surveillance.
Two scientists from Laos and Brazil recognized for their work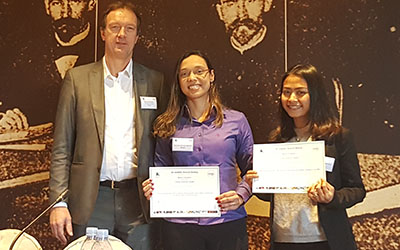 Silaphet Somphavong, from Laos, and Aline Da Rocha Matos, from Brazil, received the GABRIEL Young Scientists award, created to support promising young scientists from low and lower-middle income countries by helping them to establish their research project and present it at international meetings.
This year's recipients presented their work on the molecular epidemiology of Mycobacterium tuberculosis and antibiotic resistance in Lao PDR and on the antiviral susceptibility profile of Influenza A(H1N1)pdm09 viruses in Brazil: identification of resistant strains from 2014 to 2016.
Launch of a website to foster exchange
A new GABRIEL website was launched to promote exchanges, collaborations and partnerships among network members and other stakeholders. The site features collaborative research projects, publications and network news.
Find out more about GABRIEL and the Mérieux Foundation