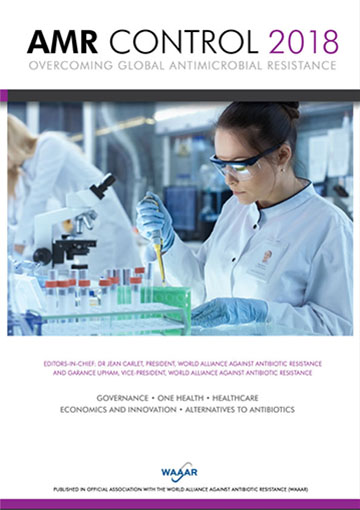 This annual review brings together articles published by some twenty world leaders in the health sector, aimed at decision-makers and investors.
The article by Saïda Rasoanandrasana et al. discusses a project launched in 2016 to set up a medical bacteriology laboratory at the Joseph Raseta Befelatanana University Hospital Center (HJRB) in Antananarivo (Madagascar).
Carried out in partnership with the Laboratories Department of the Ministry of Public Health, the objective of this project is to establish and ensure the continued viability of an essential package of analyses, to improve diagnosis and produce reliable data on antimicrobial resistance.
The encouraging results of this pilot project show that a cost recovery system, coupled with good revenue management, allows a medical testing laboratory to cover equipment maintenance and the renewal of the reagents and consumables it needs to perform quality analyses.
 Since 2015, 4,473 samples have been received and processed for 11 different types of tests. Preliminary data show that 45% of the E. coli and 67% of the K. pneumoniae produced extended-spectrum beta-lactamase (ESBL).
The results of these analyses have improved the quality of patient care and contributed to the effective management of antibiotics and the control of healthcare-associated infections. They provide essential data for the surveillance of antimicrobial resistance that is expanding across the country.
The 2018 edition of AMR Control is prefaced by Dr. Tedros Adhanom Ghebreyesus, Director General of WHO. It includes an exclusive presentation by Dr. Soumya Swaminathan, Deputy Director General for WHO Programmes, and an article by Dr.  Marc Sprenger, Director of WHO's Antimicrobial Resistance Secretariat.
The journal is presented at the World Health Assembly, which takes place in Geneva from 21 to 26 May.
The World Health Organization (WHO) considers antibiotic resistance to be one of the most serious threats to global health; this resistance is responsible for 700,000 deaths per year, the majority in developing countries like Madagascar.