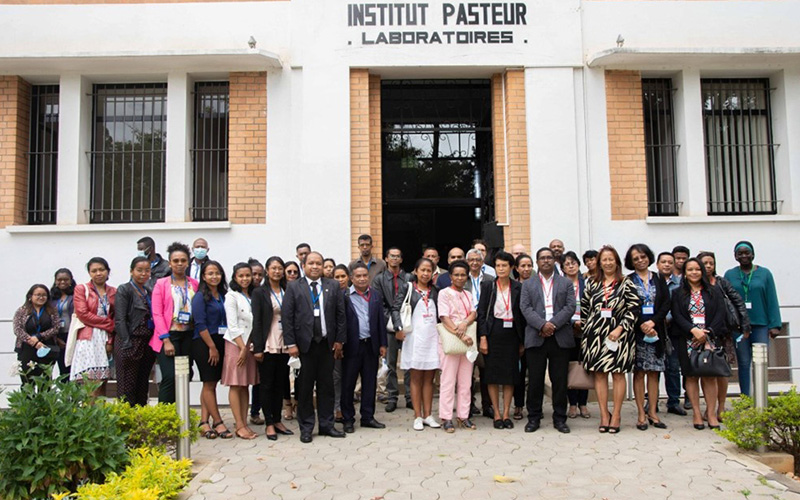 Photo credits: Institut Pasteur Madagascar
This project kicked off in Madagascar, in the presence of Dr. Manuella Vololoniaina, representing the Ministry of Public Health, Dr. Voahangy Rasolofo, Scientific Director at the Institut Pasteur of Madagascar, Mr Marc Bonneville, Vice-President of the Mérieux Foundation and Ms Veronica Noseda representing Expertise France.
The project is being run in partnership with the Institut Pasteur of Madagascar and Cameroon with financial support from the Expertise France Initiative 5%. Its objective is to assess the strategies in place to improve screening and the overall management of latent tuberculosis infection in Cameroon and Madagascar.
Tuberculosis (TB) remains the number one infectious killer worldwide. However, when the disease is active and detectable, it can be treated. Latent TB infection (LTBI) is asymptomatic and a growing cause for concern. Because people with LTBI represent a large human reservoir for TB, it poses a major challenge to efforts to end the global TB epidemic. To eliminate TB by 2050, in line with the World Health Organisation's End TB strategy, the programmatic management of individuals with LTBI is required. 
In partnership with national programmes for dealing with TB in Madagascar and Cameroon, the project will involve the screening and monitoring of 2500 contact cases by community health agents.