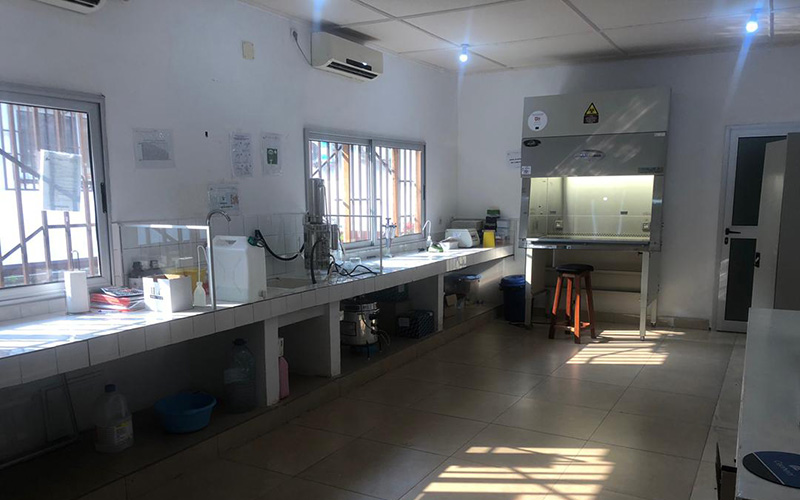 The Christophe Mérieux Center for research on infectious diseases
By joining the GABRIEL network, the Congolese Foundation for Medical Research (FCRM) will contribute towards its research projects on tuberculosis, acute respiratory infections, and antimicrobial resistance. The FCRM will be able to establish collaborations with partners of the network to strengthen its capacities, thus supporting decision-makers and health structures in the country and further enhancing its impact on health and research in the Republic of the Congo.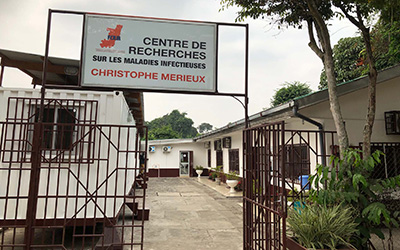 The Christophe Mérieux Center for research on infectious diseases of the Congolese Foundation for Medical Research
The Congolese Foundation for Medical Research is an independent, non-governmental institution, which was set up in 2008 in response to the limited number of Congolese scientists carrying out health research activities in the country. The Foundation has a collaboration agreement with the Congolese Ministry of Public Health and the Ministry of Science and Technology, as well as with the Marien Ngouabi University.
The activities of the FCRM are based in three centers:
The Christophe Mérieux Center for research oninfectious diseases, which includes molecular biology, immunology and cell laboratories, a 3D printing laboratory, and a parasitology laboratory;
A healthcare establishment including a clinical research center;
An administrative and financial unit.
The Foundation is managed by a Board of Directors, led by the founders of the FCRM, and an Executive Board led by the Managing Director and appointed by the Board of Directors to carry out research activities on:
Molecular epidemiology linked with malaria, Mycobacterium tuberculosis, HIV/AIDS, and Covid-19;
Bacterial and viral infections in diarrheal infections;
Sickle cell disease and malaria
Immune responses to identified pathogenic agents;
Studies into co-infections.
The Foundation is the 22nd member of the GABRIEL network of public and private institutions across 17 countries.
About the GABRIEL network
Set up in 2008 by the Mérieux Foundation, this international scientific network aims to develop the research and training capacities of local laboratories – particularly into tuberculosis, antimicrobial resistance, and acute respiratory diseases – and to improve the monitoring of diseases that have a major impact on public health in developing countries. The network comprises Rodolphe Mérieux Laboratories, national reference laboratories and academic, university or hospital research institutes.