Overview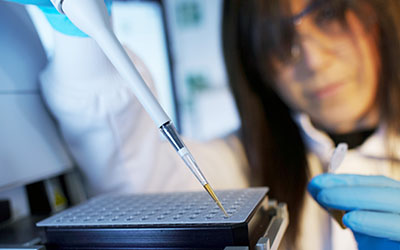 In line with the WHO's End TB Strategy – one pillar of which is to make new diagnostic tools available – this study aims to improve screening of the disease. Led by the Emerging Pathogens Laboratory, the project is conducted in partnership with two members of the GABRIEL network in Lebanon and Bangladesh.
Context and scientific objectives
The objective is to evaluate whether the QuantiFERON® TB-Gold plus test, combined with an immunological test (HBHA), can serve as an early biomarker of the efficacy of the tuberculosis treatment. The expected result will be to improve the recovery rate through early identification of patients who are receptive or non-receptive to treatment. This tool could also potentially be used to diagnose the disease in children, which remains difficult today.
Methodology
The study population includes patients with tuberculosis and multi-resistant tuberculosis. Blood samples taken during diagnosis, treatment, and once the treatment is complete will be used to measure the immune response to tuberculosis antigens.
Partners
Funders:
Scientific: