Mérieux Foundation & University of Geneva co-organized event
22nd Advanced Vaccinology Course (ADVAC)
May 9 - 20, 2022 - Les Pensières Center for Global Health, Veyrier-du-Lac (France)
Context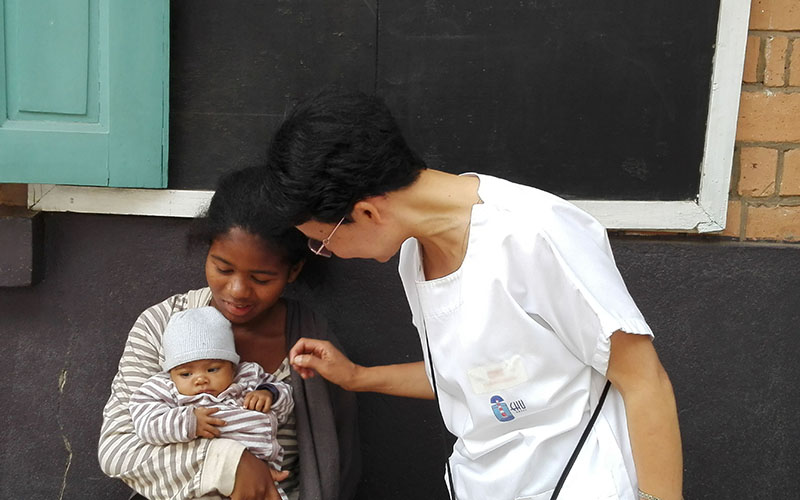 The ADVAC course, co-organized by the Mérieux Foundation and the University of Geneva, is an intensive training course in vaccinology dedicated to local, national and international decision-makers from academia, industry, government and non-government, working in all areas related to vaccines and immunization. The course aims to facilitate critical decision-making in vaccinology by providing participants with a 360° view, with an overview of the field ranging from immunology to vaccine development and clinical trials, while addressing social, economic, political and ethical issues related to immunization.
ADVAC aims to strengthen the scientific background of participants and their knowledge in the field of vaccinology beyond their current expertise, by describing the multiple aspects of vaccinology and by allowing them to explore new technologies so that they have a more comprehensive and holistic approach. The goal is to provide a set of skills enabling them to develop their leadership in vaccinology.
ADVAC also represents a unique opportunity to create networks in which participants can establish valuable and lasting professional relationships. These networks can then serve as platforms where professional problems and challenges can be shared and solutions identified.
This intensive course, organized in an interactive and virtual format in 2021 due to the COVID-19 pandemic, is again organized face-to-face in 2022, with more than 70 presentations followed by open discussions, group work, workshops, etc. case studies and debates.
More than 60 world-renowned speakers contribute to the success of the course. For this 22nd edition, a record number of applications was received with only 75 places for participants who will come from all over the world.
Adjustments are made regularly to the course program in order to maintain high interactivity and this year, certain developments made in 2021 as part of the virtual course will be kept, such as the setting up of a tutoring with a member of the organization team in groups of around 10 participants in order to offer them adequate and personalized support. The follow-up of the answers to all the questions, the discussion panels at the end of the course and the provision of all the course resources on the Moodle platform will also be repeated. The program will also integrate content related to COVID-19, including the 6th Lambert reading "Understanding mRNA vaccines" and the 14th Plotkin reading "Vaccine vector platforms for COVID-19".
As every year, the allocation of European training credits has been requested from The European Accreditation Council for CME (EACCME).
Scholarships covering course registration fees will be available for several participants selected according to predefined criteria. At the end of the Course, participants join an active network of more than 1,200 alumni to continue discussing issues of vaccinology on an international scale.