Mérieux Foundation event
9th MENA Influenza Stakeholders Networks Meeting
4 - 5 October 2018 - Copenhagen (Denmark)
Summary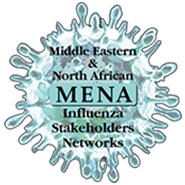 MENA-ISN is a non-for-profit volunteer-based network of influenza champions and the national influenza program managers that work with the member countries to protect the people from influenza threats (seasonal, zoonotic and pandemic) with a special focus on vaccination as the most effective and efficient preventive method.
The MENA-ISN has been a public health partner to influenza programs at the national and country level since its conception in 2014. With emergence of updated global influenza strategies and initiatives as well as introduction of more effective QIV its now the time for MENA – ISN to adopt new strategies aligned with those updates. The 9th meeting of MENA – ISN is the opportunity for the upgrade.
The overall goal of the meeting was to discuss and agree on strategies for improving the work of MENA-ISN
Specific objectives:
To discuss and agree upon the MENA-ISN II strategic document,
To decide on the MENA – ISN 5-year road map (2019-2023),
To discuss and develop the MENA-ISN research priorities for 2019-20,
To provide updates on new developments in influenza programs.
WHO Influenza Ressources
Read the WHO publication on Quadrivalent Influenza Vaccines
Read the publication on influenza vaccine policies and coverage 2008/2009 to 2014/2015
Read the the TIP FLU guide for increasing uptake of influenza vaccine in HCW
Read the TIP FLU guide for increasing uptake of influenza vaccine in pregnant women
Download the Healthcare worker flu vaccination research and strategy summary report
Program
Day 1 Thursday, October 4
Day 2 Friday, October 5