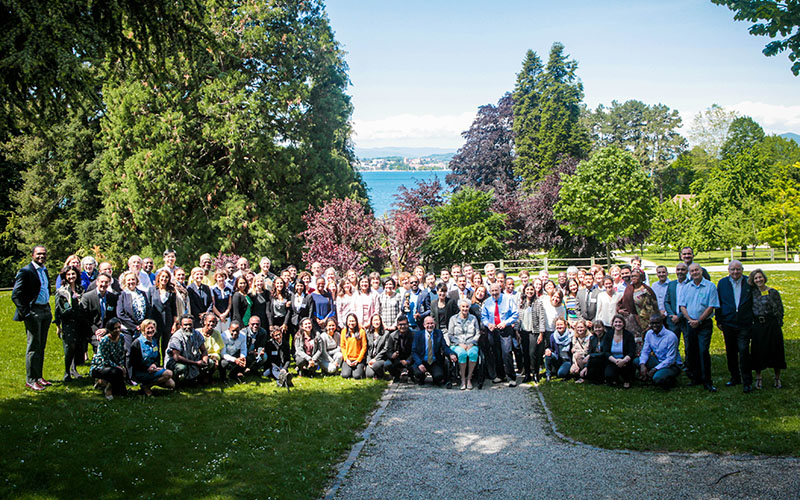 With the aim of enhancing critical decision-making, ADVAC participants are immersed in two weeks of intensive course-work that include over 60 lectures from leading specialists and close to a dozen interactive sessions. These include simulations based on the latest developments in the field to make the course as close and relevant as possible to the challenges participants will face when they return home. The continued outbreaks of vaccine-preventable diseases, such as measles, are among the complex issues discussed. The curriculum evolves each year to reflect the dramatic changes in the field of vaccination, looking at scientific innovations such as recombinant DNA technology and new delivery techniques that are transforming the field.
"The idea of ADVAC, which began 20 years ago, was to bring together people interested in vaccines from all over the world to discuss novel ideas about how to promote protection by vaccination and to establish a cadre of experts, which now numbers a thousand. Thus, ADVAC promotes the health of millions." stated Dr. Stanley Plotkin, a Scientific Advisor of ADVAC and co-founder of the course.
Twenty years after the start of the course, vaccines are still among the most powerful tools available for public health and a promising solution to the threats posed by antimicrobial resistance and outbreaks of emerging infectious diseases. Immunization is a key part of the Universal Health Coverage agenda. In his address to the 72nd World Health Assembly in Geneva this week, WHO Director-General, Dr. Tedros Adhanom Ghebreyesus emphasized that there cannot be health for all without vaccines for all.
Today, over one thousand ADVAC alumni are helping to shape the vaccination landscape and protect the health of populations worldwide.
ADVAC in figures
70+ participants each year
1,142 participants since 2000
113 countries represented since 2000
60+ top international lecturers each year
60+ lectures and 10 interactive sessions
4 alumni meetings each year on current issues in the field of vaccines
Anniversary celebration
To celebrate this important milestone, four alumni, reflecting the diversity of ADVAC's participants, have returned as guest speakers to share their vision for the future of vaccinology and discuss how ADVAC has impacted their own careers:
Dr. Béhazine Combadière, Director of research, DR1 Inserm, France (ADVAC 2004),
Prof. Gagandeep Kang, Executive Director at the Translational Health Science Technology Institute (THSTI), India (ADVAC 2003),
Dr. François Meurice, Director of Scientific Affairs and Public Health, GSK, Belgium (ADVAC 2001),
Prof. Nikki Turner, Director, Immunisation Advisory Centre, University of Auckland, New Zealand (ADVAC 2001).
Dr. Richard Hatchett, CEO of the Coalition for Epidemic Preparedness Innovations (CEPI) has been invited to give this year's Stanley Plotkin lecture, discussing CEPI and emerging infections.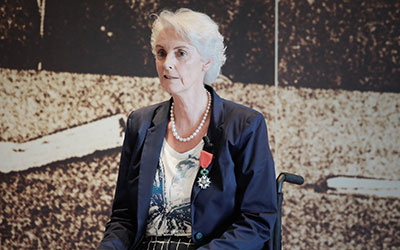 Dr. Claire-Anne Siegrist, was awarded the Legion of Honor during ADVAC
As ADVAC celebrates its 20th anniversary, one of its founders, Dr. Claire-Anne Siegrist, was awarded the Legion of Honor, France's highest decoration, to recognize her outstanding merits and service to society, in particular in the fields of vaccines and immunology. She will be decorated as a Chevalier of the Legion of Honor by Alain Mérieux, president of the Mérieux Foundation, at a ceremony held at Les Pensières on May 23rd.
Read alumni testimonials and learn more about the course and its history