The Advanced Course on Diagnostics was created in 2009 by the Mérieux Foundation and the London School of Hygiene & Tropical Medicine, under the leadership of Professor Rosanna Peeling, to advocate for the role of diagnostics in public health. Professor Peeling, Chair of Diagnostics Research and Director of the International Diagnostics Centre (IDC), continues to lead the course with Dr. François-Xavier Babin, Diagnostics and Health Systems Director at the Mérieux Foundation. The one-week intensive course, which is held every year at Les Pensières Center for Global Health, aims to support diagnostic decision-making and provide answers on how to give access to diagnosis in developing countries in the context of outbreaks and antimicrobial resistance.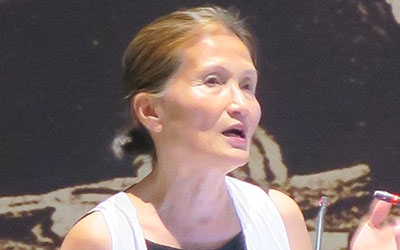 "ACDx has provided a unique opportunity for policy-makers to learn about a field that is vital to public health yet paradoxically undervalued. Policy-makers have difficulty keeping up with all the advances in this rapidly-changing field and this course enables them to share their experiences and learn about the latest innovations to apply to their own settings," stated Prof. Rosanna Peeling.
"What makes the course special is not only the incredibly diverse group of participants and faculty but also the beautiful setting offered by Les Pensières, making the discussions outside the classroom a central part of the experience," she added.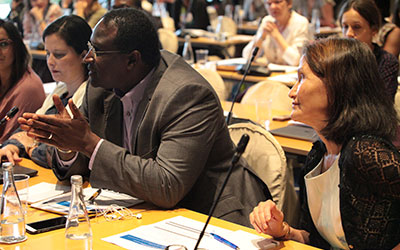 "So many complex factors come into play to offer quality diagnostic services: obtaining dedicated funding, infrastructure, a quality system, training and social acceptance. The discussions and ideas exchanged during ACDx raise awareness and foster partnerships and networks that carry on beyond the course," said Dr. François-Xavier Babin.
The 39 participants of this tenth edition, held September 15-20, experienced a week of immersion during which some fifty speakers took part in conferences, round tables, debates and demonstration workshops. The course addressed major challenges in the field of diagnostics, including:
Role and value of diagnostics in Global Health
Diagnostics system strengthening to improve access
Diagnostic system sustainability – partnerships and networks
WHO Essential Diagnostics Lists (EDL) and evaluation of test performance
Access to quality-assured diagnostics
Innovation in practice and research
Access to diagnostics for epidemic preparedness in the context of One Health
Access to diagnostics for antimicrobial resistance (AMR)
Diagnostics for Universal Health Care and global health security
ACDx would not have been possible without the involvement of the steering committee's panel of experts from the Africa CDC, Clinton Health Access Initiative (CHAI), FIND, Institut Pasteur, UNICEF, US Centers for Disease Control and Prevention (US CDC), US Defense Threat Reduction Agency (DTRA), WHO and WHO Special Programme for Research and Training in Tropical Diseases (TDR).
The course was supported by a number of partners offering scholarships or grants to participants from resource-limited countries: Becton Dickinson, bioMérieux, Cepheid, CHAI, CNine Biosolutions, DTRA, Doherty Institute, FIND, Institut Pasteur de Dakar and TDR.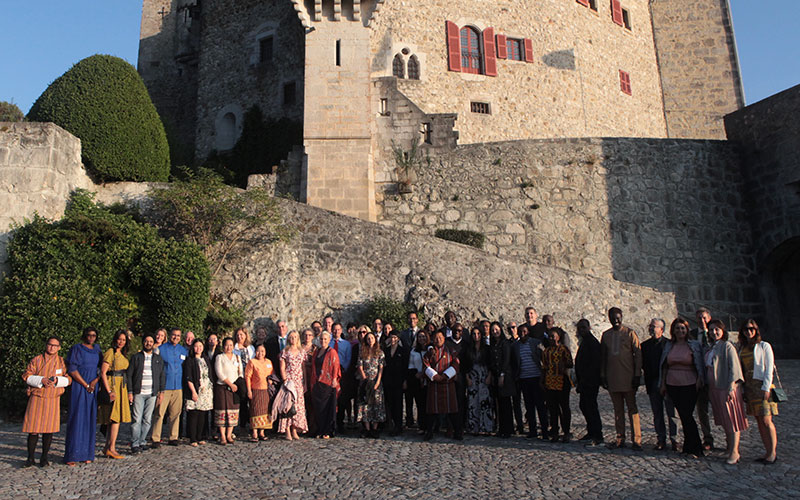 ACDx 2019 participants celebrate the 10th anniversary at the Menthon Castle on Lake Annecy.
What ACDx alumni have to say
Former ACDx participants share their perspectives on diagnostics:
2017
Babacar Ndoye (Senegal)
"The great challenges still remains for clinical services to play their role in improving the quality of life"
2015, 2017 & 2018
Joseph Kitukulu (Tanzania)
"Quality of Results does not depend only on what happens inside the laboratory but also throughout the supply chain of reagents, consumables and specimens in general"
2018
Joseph Tucker (United Kingdom)
"Artificial intelligence and machine learning will transform medicine over the next ten years and diagnostics will be at the forefront of these exciting developments"
2017
Olga Perovic (South Africa)
"Placing diagnostics in the critical position for guiding patient management is the most progressive advances in diagnostic in the last decade"
2013 & 2017
Patience Dabula (South Africa)
"Patients need to be managed correctly as soon as possible"