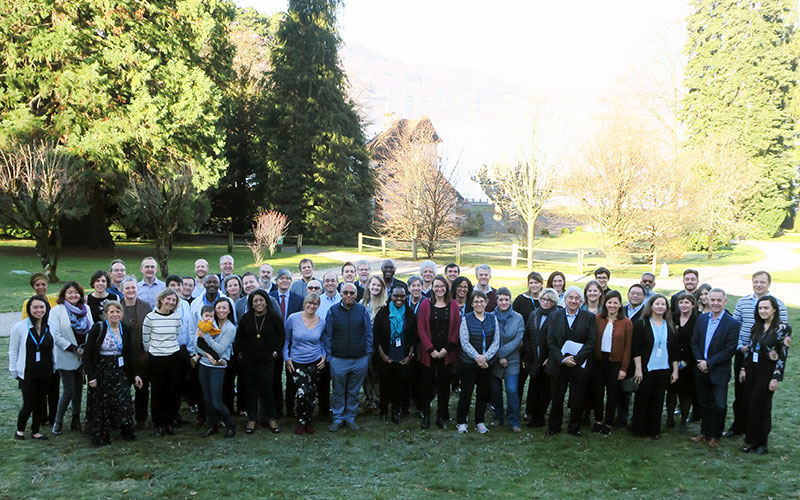 According to Dr Tedros, Director General of WHO, "The WHO Academy in Lyon is a new initiative to transform global health education and develop the competencies needed in a rapidly changing context to achieve health for all by 2030".
The World Health Organization is setting up this unprecedented project to create an important educational institution, ready to meet the challenges of a rapidly changing world, globalization and healthcare management. The Academy will facilitate a hybrid training model in a central campus and regional 'spoke' campuses to provide onsite training while open-access digital learning will provide additional scalability for millions of health professionals and stakeholders. It will address the main challenges that have emerged in the training of health workers around the world. This Academy will be open to health professionals, practitioners, leaders, community members and WHO staff.
With this in mind, WHO organized a hackathon in Les Pensières Center for Global Health that brought together more than 50 experts from research centers, university groups and various health institutes to define the roadmap for the future Academy. Led by Hanna Adeyma and Chris Pirie of MIT Bootcamp, the hackathon took place with the presence of Michèle Boccoz, Assistant Director-General for the WHO External Relations Group.
Activities and teamwork animated the two days of the hackathon to bring new ideas and innovative solutions to the three key issues:
How to reach 10 million people with state of the art hybrid and digital learning programmes through the WHO Academy
How to implement accredited learning programmes through an open certification scheme
How to increase the impact of the Academy on behavior and systems change for better health and well-being
The hackathon is an interactive, simple and creative process to discover, test and synthesize the most salient and latent ideas from a wide range of stakeholders.
"The WHO Academy Hackathon – an important foundation to gather innovative ideas as a roadmap for the Academy" said Dr Tedros.