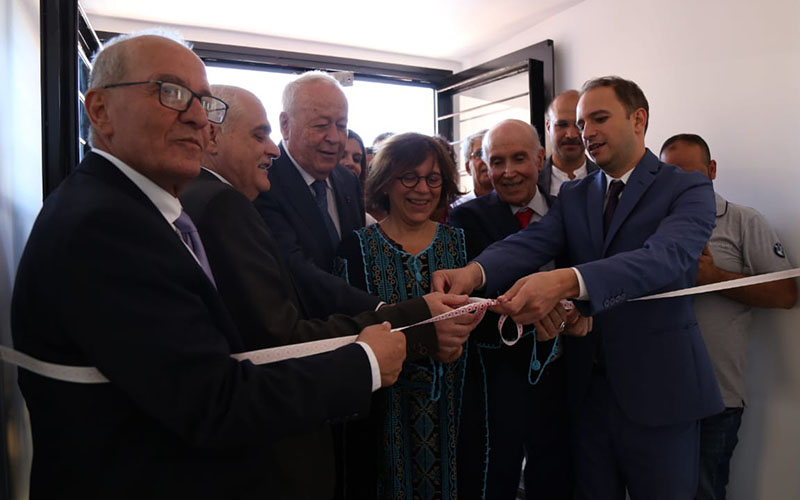 The partners of this international solidarity project, represented by Dr. Jamil Jabak, Minister of Health of Lebanon, Mr. Bachir Khodr, Governor of Baalbek-Hermel, Gen. Nazih Njeim, Mayor of Duris, Dr. Kamel Mohanna, President of Amel Association, Ms. Isabelle Rosabrunetto, Director General of the Ministry of Foreign Affairs and Cooperation of the Prince's Government of Monaco, and Mr. Alain Mérieux, President of the Mérieux Foundation, gathered for the inauguration ceremony.
The Mérieux Foundation built this medical center with funding from the International Cooperation Department of the Prince's Government of Monaco and Fondation Christophe et Rodolphe Mérieux. The project was also supported by the municipality of Duris, which provided the land, and the Governor of Baalbek-Hermel, who facilitated the project.
The center will be managed by the Lebanese NGO, Amel Association, which is working with the country's vulnerable populations. Patients will be able to receive medical care as well as information on good hygiene and social issues. The center will offer gynecological, obstetric and pediatric consultations to provide care for mothers and children, the primary victims of infectious diseases in developing countries and in crisis situations.
The center will open in September 2019. Plans for expansion to address the lack of pre- and post-natal care in the region are already under discussion.
This heath center is being inaugurated at a time when Lebanon is one of the countries that hosts the most Syrian refugees in proportion to its population. The Bekaa plain, where Duris is located, near the Syrian border, is particularly affected, with nearly 360,000 displaced persons registered with UNHCR in January 2018.