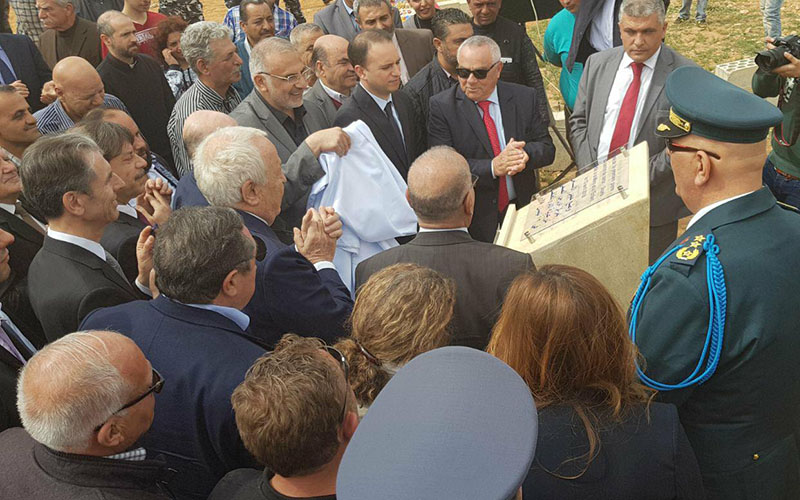 This health center will provide medical care to women through an Obstetrics and Gynecology Unit and children through a Pediatric Unit. Furthermore, the center will hold sessions to raise awareness and provide education about good hygiene and health practices.
The center is being built in Duris (Northeastern Lebanon), in the Baalbeck-Hermel Governorate, one of the country's poorest areas. It is located in the Bekaa Valley, a region that has received more than 400,000 refugees.
Construction is being funded by Monaco's Department for International Cooperation and the Fondation Christophe et Rodolphe Mérieux, with support from the Governor of Baalbeck-Hermel and the City of Duris. It will be administered and managed by the Mérieux Foundation's local partner, the Lebanese NGO Amel, one of the most active organizations in Lebanon in providing medical-social services to Syrian refugees.
Reminder of the "importance of clinical biology laboratories in a world of migration"
The Mérieux Foundation also participated in the seventh International Congress of the Faculty of Pharmacy at Saint Joseph University in Beirut on April 12-13. The theme was "Pharmacists at the center of therapeutic and humanitarian challenges". The Foundation was a partner of the "Healthcare Professionals facing humanitarian challenges" session.
During his address to the congress, Alain Mérieux reminded attendees of the "importance of clinical biology laboratories in a world that is open to migration, where screening for infectious diseases is a major public health objective."
This conference was organized under the patronage of the Deputy Prime Minister and Minister of Health Ghassan Hasbani, in the presence of Salim Daccache, Rector of Saint Joseph University of Beirut, Professor Marianne Abi Fadel, Dean of the School of Pharmacy at Saint Joseph University, Gilles Tonelli, Monegasque Minister of Foreign Affairs and Cooperation, Abdel Hakim Nattouf, the Secretary-General of the Scientific Association of the Colleges of Pharmacy in the Arab World; Bernadette Chehu, Cooperation Attaché at the Institut Français du Liban, Karim Ben Cheikh, French Consul to Lebanon; and Antoine Zoghbi, President of the Lebanese Red Cross.
Were also present the presidents of the Order of Pharmacists, the syndicate of the Pharmaceutical industries, the pharmaceutical importers association and the syndicate of Medical Laboratories; and professors and students of the Faculty of Pharmacy.