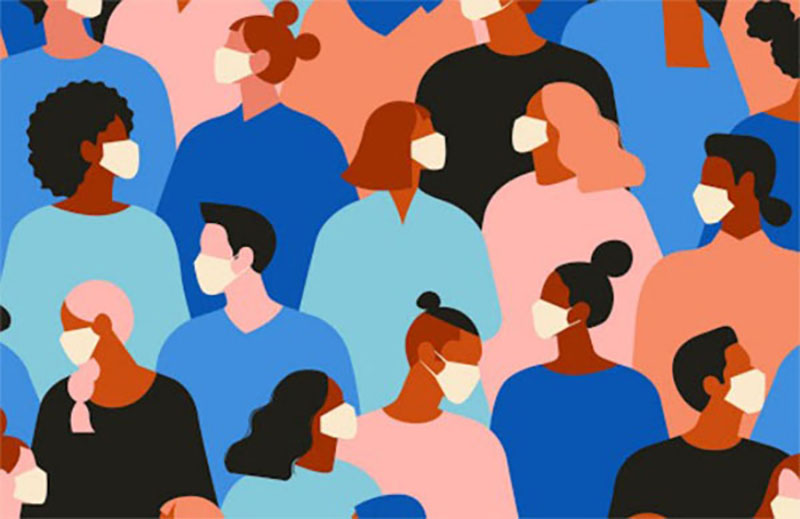 This virtual event, moderated by Prof. Rosanna Peeling from the London School of Hygiene and Tropical Medicine (LSHTM), brought together speakers from Asia, Africa, Europe and Latin America to discuss how the COVID-19 pandemic has been managed in their region regarding the access to diagnostics and patient care.
They also provided specific information regarding the situation of one country from each of the four regions, Senegal, Peru, the Netherlands, and the Philippines. Presentations were illustrated with clear examples of success stories and challenges reported during the crisis management, and future perspectives.
Thank you to the following lecturers:
Prof. Eeva BROBERG, Principal Expert Microbiology, European Centre for Disease Prevention and Control, Stockholm
Prof. Nirmal Kumar GANGULY, Indian Council of Medical Research, India
Prof. Patricia GARCIA, Peruvian University Cayetano Heredia, Peru
Carlos Eduardo GOUVEA, Brazilian Chamber of Diagnostic Laboratory, Brazil
Dr. Bas Oude MUNNINK, Erasmus Medical Centre, Rotterdam, The Netherlands
Dr. John NKENGASONG, Africa CDC, Ethiopia
Dr. Amadou SALL, Institut Pasteur of Dakar, Senegal
Dr. Edsel SALVANA, Institute of Molecular Biology and Biotechnology, Philippines
374 participants (35% from Asia, 29% from Europe, 19% from Africa, 12% from North America and 5% from Latin America) from 68 countries were able to learn from the speakers' experiences and best practices. Although this discussion highlighted that regions and countries around the globe have put in place different diagnostics strategies and policies to tackle the COVID-19 crisis, speakers all agreed on the major role of diagnostics, on the importance of laboratory network activities, staff training in molecular diagnosis for SARS-CoV-2 detection, genome sequencing and epidemiological data. Some countries may still face challenges to access quality diagnostics, but it is crucial to keep testing as it is an essential tool to overcome the crisis. Regional and international cooperation is also key to achieve this objective and tackle this unprecedented crisis. 
Watch the full webinar retransmission:
Timeline:
0:00 – 4:30: Introduction, by Prof. Rosanna Peeling
4:30 – 22:50: COVID-19 in Africa, by Dr. John NKENGASONG
22:51 – 38:49: Update of COVID-19 activities in Senegal with special reference to Diagnostics, by Dr. Amadou SALL
38:50 – 46:04: Q&A Africa
46:05 – 1:02:21: Access, Quality and Mass Testing: Lessons from Latin America, by Carlos Eduardo GOUVEA
1:02:22 – 1:21:45: The case of Peru and the rapid serologic test for COVID-19, by Prof. Patricia GARCIA
1:21:46 – 1:35:00: Dutch situation report and rapid SARS-CoV-2 whole genome sequencing to enable public health decision making, by Dr. Bas Oude MUNNINK
1:35:50 – 1'54'22: European laboratory response to COVID-19, by Prof. Eeva BROBERG
1:54:22 – 1:58:16: Q&A Latin America
1:58:17 – 2:00:40: Q&A Europe
2:00:41 – 2:13:05: The Philippine COVID-19 Response: Successes, Failures and Lessons Learned, by Dr. Edsel SALVANA
2:13:07 – 2:34:17: Covid-19 Diagnostics in Asia: Special reference to India, by Prof. Nirmal Kumar GANGULY
2:34:18 – end: Q&A Asia
The event was organized in lieu of the 11th edition of the Advanced Course on Diagnostics (ACDx), initially scheduled in September 2020 and postponed to September 2021.