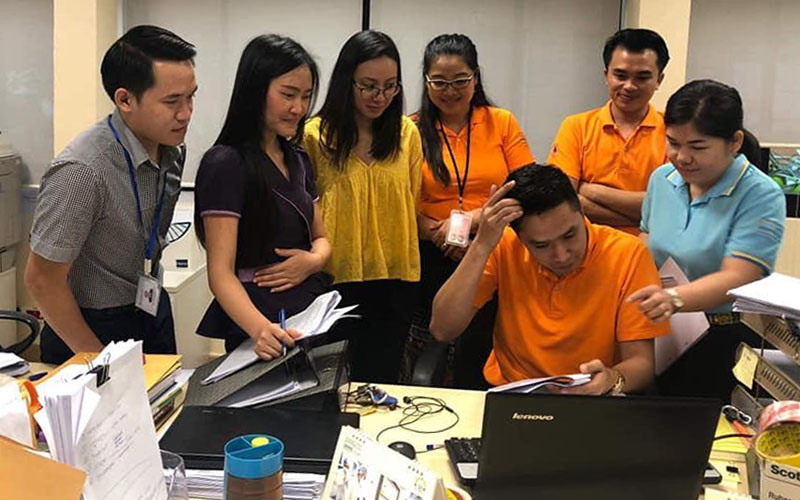 The laboratory, which plays a central role in the care of people living with HIV in Laos, is the first in the country to receive accreditation for these standards. To obtain accreditation for ISO 15189:2012 "Medical Biology Laboratory – Quality and Competence Requirements", the laboratory must meet the technical competence and management system requirements that are necessary to provide reliable test results.
The Center of Infectiology Lao Christophe Mérieux has also been accredited for ISO 15190:2003 "Medical Laboratories – Safety Requirements", which addresses the safety aspects of clinical laboratories based on quality management principles.
The laboratory submitted its accreditation application to the Thai agency after participating in the Mérieux Foundation's Quality Initiative. This project, which encompasses six laboratories in six countries – Haiti, Laos, Mali, Paraguay, Bangladesh and Lebanon – supports the laboratories of the GABRIEL scientific network to set up a quality management system with the goal of obtaining accreditation.
The Center of Infectiology Lao Christophe Mérieux is the third laboratory participating in the Quality Initiative to gain accreditation. It joins the GHESKIO Centers' laboratories in Haiti, accredited in 2018 by Accreditation Canada, and the Department of Molecular Biology and Biotechnology Sciences at the National University Health Research Institute in Paraguay, which received ISO 17025:2017 accreditation from the National Accreditation Organization of Paraguay, also in 2018.
About the Center of Infectiology Lao Christophe Mérieux
The Center of Infectiology Lao Christophe Mérieux, which celebrated its 10th anniversary in 2019, is a public institution with a technical platform and skilled personnel that are unique in Laos. Created by the Ministry of Health and the Mérieux Foundation, with funding from Fondation Christophe et Rodolphe Mérieux, the center includes a Rodolphe Mérieux Laboratory, a state-of-the-art laboratory for research and diagnosis, as well as a conference center.
It is the reference center responsible for monitoring the viral load of all people living with HIV under treatment in the country, thanks to a partnership with the National HIV Program (CHAS) and funding from the Global Fund. The center receives samples from HIV treatment facilities and carries out viral load and antiretroviral susceptibility tests. This allows increased patient follow-up to reduce the number of treatment failures and the risk of resistance to first-line antiretroviral treatment, a major public health issue in Laos.
The Center for Infectiology also diagnoses and measures the viral load of hepatitis B and C and is a partner of the National Tuberculosis Control Program, responsible for testing and identifying resistant strains.