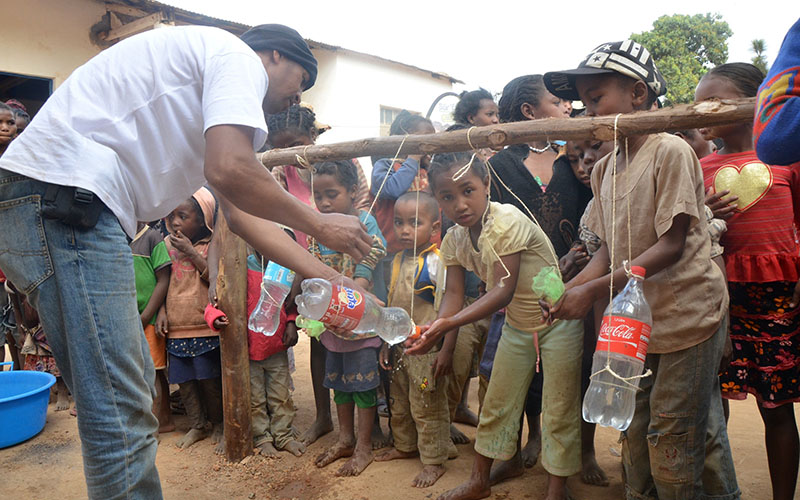 WASH (water, sanitation and hygiene) is designed to educate children and the adults they live with about the role of good hygiene to stop the spread of disease.
Learning by playing
The foundation's approach is based on harnessing the immersive technologies that make computer games popular. Children not only learn about the importance of washing their hands with soap and drinking clean water – they become ambassadors who introduce new behaviors to their parents, many of whom have little or no schooling.
"Stop Germs!"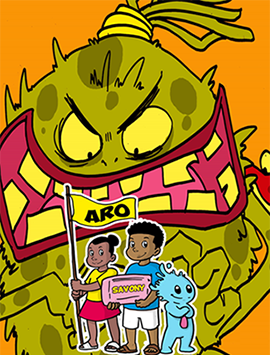 Working with a Malagasy graphic artist, the foundation created the "Stop Germs!" game, which is fun to play, motivates children to learn, and gives them a positive image of what good hygiene means.
The WASH teaching kit contains activities for children aged 8-12 in classrooms or community centers, accompanied by a guide and quiz for their teachers and facilitators. The activities include an interactive educational computer game, a card game, coloring book, badge, as well as a poster with key messages for children to take home to their family.
Results to date
The WASH kit was presented to the foundation's local partners in Antananarivo in late 2017. In the fall of 2018 the kit was distributed in 9 Ambatondrazaka villages where 2,000 people were targeted by initiatives to build awareness about the basics of WASH: washing hands with soap, drinking safe water, and using latrines to prevent the spread of disease. In 2018, a total of 17,000 bars of soap were distributed.
Project partners
For all of its projects, the foundation involves local grass roots organizations and government authorities in the development and deployment. For this project, the foundation worked with the local NGO, Graines de bitume, and the Malagasy Ministry of Public Health, Ministry of Education, and Ministry of Water, Sanitation and Hygiene. The Ministry of Education is integrating the game into the school curriculum. The initiative is co-funded by Fondation AnBer and Fondation Christophe et Rodolphe Mérieux.