Overview
The LaCoRIS project aims to determine the incidence of and the pathogens responsible for respiratory diseases through the prospective study of a community cohort in Laos – close to 1,000 households and 25 villages in the Vientiane capital area.
Context and scientific objectives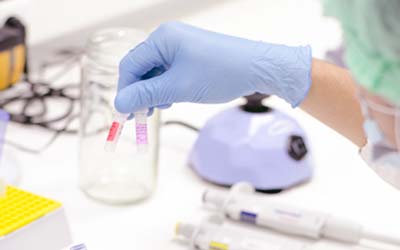 The project seeks to measure the incidence rate of acute respiratory diseases in the Vientiane province and identify the pathogens responsible for acute respiratory diseases in urban and peri-urban zones in Laos. The study includes: analysis of microbiological data obtained from samples and estimates of incidence based on age and risk factors. Co-infection and grouping of pathogens according to the weather and the households are also being studied.
Methodology
Health surveys have been conducted with 433 individuals with respiratory symptoms.
Results
The initial results revealed an incidence rate of 11.6%, with high rates of positive tests for Streptococcus pneumoniae, followed by Staphylococcus aureus, the influenza A virus, the rhinovirus, and coronavirus 43.
Partners
Funder:
Naval Medical Research Unit Two (NAMRU-2)
Scientific: