Mérieux Foundation & Every Breath Counts co-organized event
Fighting Pneumonia: An Agenda for Action
World Pneumonia Day 2022
Small Grants Awards – Call for Proposals
November 14, 2022 - Global
Context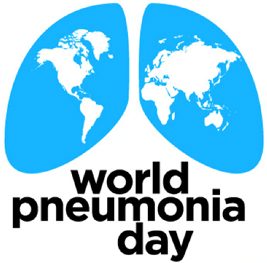 Mérieux Foundation and Every Breath Counts
World Pneumonia Day 2022
Small Grants Awards
Call for Proposals
The Mérieux Foundation and Every Breath Counts are calling for proposals for World Pneumonia Day Small Grants Awards to support local, small-scale projects that promote and build awareness of pneumonia and enhance engagement in the local fight to reduce deaths.
Winning activities will be held during the World Pneumonia Week of Action from November 7-12, 2022 and several will be showcased during a Virtual World Pneumonia Day Webinar Event, "Fighting Pneumonia: An Agenda for Action" on November 14, 2022.
Eligibility: Civil Society Organizations (CSOs), Community-Based Organizations (CBOs), research, scientific, and professional associations, and other non-profit organizations based in low- and middle-income countries.
Awards: 10 Small Grants Awards of 2,000 euros each are available to winning submissions.
Judges: The winning applications will be selected by a panel of three judges, Dr. Valentina Picot, Mérieux Foundation, Dr. Chizoba Wonodi, International Vaccine Access Center, Johns Hopkins University, and Leith Greenslade, Every Breath Counts Coalition.
Proposal: Please submit a two-page concept note with project title, date of proposed activity, location of activity, description of activity, target audience, partners and stakeholders, budget, intended impact, and main point of contact.
Deadline: Please complete the Application Form and return to Dr. Valentina Picot by June 23, 2022
Questions: Please contact Dr. Valentina Picot