Overview
This project conducts molecular typing of tuberculosis strains in Laos to provide information about circulating lineages and genotypes in order to improve the efficacy of disease control plans.
Context and scientific objectives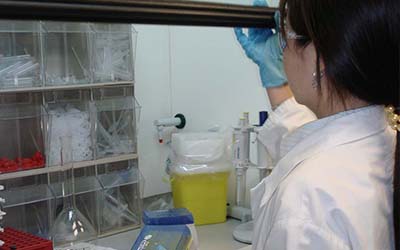 There is little available data on the molecular epidemiology of tuberculosis in Laos. Given the significance of trade and travel between Cambodia, Vietnam, and Laos, it is likely that the Beijing family strains (associated with a higher rate of resistance) are currently spreading through Laos, as recently shown in Vietnam.
Data that is collected will indicate which lineages are circulating and will offer a baseline for future epidemiological studies. The final objective is to improve the efficacy of control measures used by national institutions.
Methodology
Establishment of biobanks for tuberculosis strains and related clinical data
Typing of MIRU-VNTRs, spoligotyping of the biobank, and Sanger sequencing of the genes involved in resistance to first-line antibiotics
Consolidation of data from the three countries and analysis of profiles
Partners
Funder:
Scientific: