The Rodolphe Mérieux Laboratory of Vientiane (Laos), a member of the GABRIEL laboratory network, is located on the campus of the University of Health Sciences in Vientiane. It is part of the Center of Infectiology Lao Christophe Mérieux, which is officially accredited by the Health Ministry. It is directed by Dr. Ot Manolin.
Improving access to diagnostics and sharing knowledge
The Rodolphe Mérieux Laboratory's activities revolve around two key areas:
The laboratory, which is specialized in infectious diseases, provides medical testing that is otherwise not currently available in Laos (HIV, HBV, and HCV viral load, molecular screening for chlamydia and gonorrhea), without competing with established entities;
Creating a platform for sharing public-health knowledge via the new conference center.
Implementing viral load testing for HBV and HIV is vital. The prevalence of HBV in Laos is estimated at 8 to 10%, or roughly 530,000 to 670,000 infected individuals, and the prevalence of HIV is estimated at 0.3% of the 15-49 age group, or roughly 12,000 infected individuals.
Top-notch facilities bolster infectious disease research and training
The Rodolphe Mérieux Laboratory features two BSL2 biosafety level rooms, an ISO8 "white room" (in which dust levels are controlled), and a room dedicated to polymerase chain reaction DNA amplification and the detection of products obtained from amplification. It is divided into five rooms that house:
A unit dedicated to cultivation of Mycobacterium tuberculosis;
A molecular biology unit;
An ELISA platform for work on hepatitis B.
The laboratory was designed to meet the specifications of the ISO 14644 standard, parts 1 and 4 ("Cleanrooms and Associated Controlled Environments").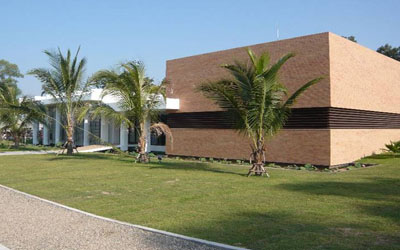 The laboratory – whose director received training from the Mérieux Foundation – also has a role to play by to training future Laotian medical biologists in applied research to address the country's public health challenges, such as infectious diseases.
The Rodolphe Mérieux Laboratory is part of the GABRIEL network, which brings together 19 laboratories, most of them in developing countries, to conduct research on infectious diseases. As a result, lab personnel receive training in molecular biology and other areas.