Mérieux Foundation co-organized event
Vaccinology 2022: 4th International Symposium for Asian experts
30 November - 2 December 2022 - Manila (Philippines)
Summary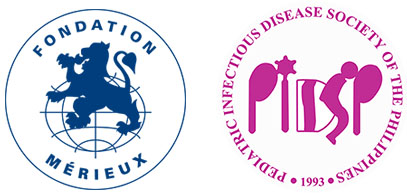 The Mérieux Foundation in collaboration with the Pediatric Infectious Disease Society of the Philippines (PIDSP) organized the meeting Vaccinology 2022: 4th International Symposium for Asian experts from November 30 to December 2, 2022 at the Sofitel Philippine Plaza Manila in Manila, Philippines.
Vaccinology is a bi-annual event also held in South America and other regions aiming to update knowledge, exchange experiences and design new approaches in the vaccination field.
The aim of the event was to foster knowledge and exchanges, share experiences and envision new approaches in the vaccination arena. For this purpose, we planned a two and a half days program, involving vaccine specialists, public health representatives, health economists, NIP Directors, and related national and international organizations.
Program
Day 1 Wednesday, November 30
Day 2 Thursday, December 1
Day 3 Friday, December 2
18:30-18:45

Welcome and opening remarks

Beverly Lorraine C Ho, MD, MPH
18:45-19:00

Understanding the Philippines healthcare system and its impact on the National Immunization Program

Manuel M Dayrit, MD

Download presentation
Session 1: Overview on COVID-19 vaccines
Chair: Fatima I Gimenez, MD
9:00-9:20

COVID vaccines: update on immunogenicity and efficacy

Nina G Gloriani, MD, PhD

Download presentation
Session 2: Vaccines & new technologies
Chair: Maria Angela Maronilla, MD
13:00-13:30

Advances in vaccine and immunization technologies

Mayan Uy-Lumandas, MD

Download presentation

13:30-14:00

Understanding mRNA technology and its use in other vaccines

Melvin J Sanicas, MD, MSc

Download presentation

14:00-14:30

Advocating new vaccines into the National Immunization Program, Philippine experience and best practices

Lulu C Bravo, MD

Download presentation
Session 3: Focus on Philippines: EPI programs key priorities and overview on vaccine prevention strategies
Chair: Mary Ann C Bunyi, MD
8:30-9:00

The state of the Philippine National Immunization Program

Kim Patrick Tejano, MD

Download presentation

9:05-9:35

Importance of surveillance in the control of vaccine preventable diseases

Alethea R de Guzman, MD

Download presentation